Leadership in Action Fellowship Program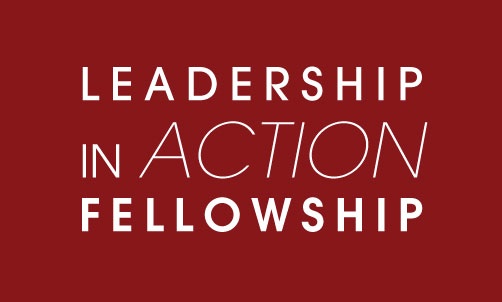 IAAB's Leadership In Action (LIA) Fellowship program is open to all university and graduate students and young professionals who are already proven leaders within their communities.
The LIA Fellowship program offers young leaders the opportunity to create and implement a program that will directly benefit a specific segment of the Iranian diaspora community on a local, regional, or national level. Fields of interest include but are not limited to: education, culture, community organizing, law, health and sciences, and the arts.
IAAB's Leadership in Action Fellowship, inspires, engages, and connects emerging leaders with a unique public service opportunity. The Fellowship recognizes the strong commitment to public service and allows Fellows to create and implement a program that will directly benefit the Iranian diaspora community. By engaging students and young professionals, IAAB will mentor and cultivate the next generation of leaders within the Iranian diaspora community who are committed to public service. LIA Fellows receive a small stipend and training while under the supervision of IAAB staff.
IAAB is now accepting applications for the LIA Fellowship.
To read about IAAB Fall 2011 LIA Fellow, please click here.

If you are interested in applying for the LIA Fellowship, please email us at: info@iranianalliances.org
Benefits:
LIA Fellows will receive:
Stipend to cover the costs of the project. Applicants may apply for a specific amount not to exceed $1500.

Training and guidance to support the planning and implementation of the project.

Opportunities to participate in special events for current Fellows and LIA Alumni.

Mentorship from experts within a specific field of interest.
Qualifications:
Ideal candidates should:
Be an undergraduate or graduate student or a young professional of Iranian descent.

Have a proven track record as a leader within the community or on-campus
How to Apply:
In order to be considered for IAAB's "Leadership in Action" Fellowship program, applicants must submit a resume, cover letter, two references, and a project proposal. The project proposal must include:
a detailed explanation of the project

the project's goals

the project's target audience

the project's timeframe

the project's budget

the stipend amount for which the applicant is applying
Email all documents to fellowships@iranianalliances.org. All questions about the LIA Fellowship Program may also be sent to fellowships@iranianalliances.org.